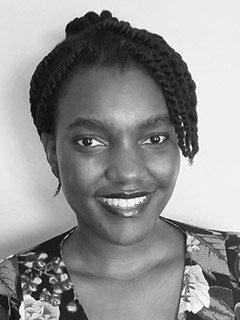 Dr. Muwanguzi graduated from the School of Dental Medicine at Boston University in 2017. She continued her education in 2018 at the Marquette University School of Dentistry, where she completed an Advanced Education in General Dental Residency. Dr. Muwanguzi is an enthusiastic learner and enjoys applying what she has learned to caring for and educating her patients. She believes in providing individual patient care while providing comprehensive dental treatment.
Dr. Muwanguzi has had the pleasure of completing two dental mission trips in Uganda and Panama to provide dental care, and she plans to go on other missions in the future.
Dr. Muwanguzi is married to Richard, her better half, and they have two beautiful children together. When she's not treating patients, she enjoys travelling, playing basketball, getting involved in her community, and spending time with family and friends.